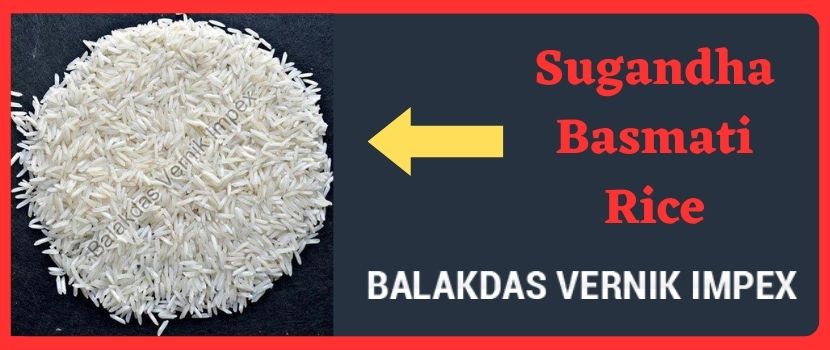 Sugandha Basmati Rice Supplier is serving the needs of its customers with customised packaging solutions. Different packaging solutions are available for everyone.
Rice is considered one of the most common food products used in all parts of the world. They have several health benefits for humans. There are different types of rice that have special health benefits. There are different kinds of basmati rice available on the market. They are supposed to have a unique taste, smell, and long grain.
Sugandha Basmati Rice is a renowned variety of basmati rice. They are popular for their long, slender grains, subtle aroma, and delicious taste. This basmati rice directly originated in the Indian subcontinent and is now cultivated in different countries, which include Pakistan and India.
Most Aromatic Rice
Sugandha Basmati Rice is highly appreciated for its quality. As the title implies to you, 'Sugandha', the rice is admired for its aroma and fragrance. It is widely used in making different kinds of dishes, mainly in Indian and Middle Eastern cuisines. It is often described as a blend of nutty and flowery notes. The perfumed quality makes Sugandha Basmati Rice a favourite choice for pilafs, biryanis, and other rice-based dishes where fragrance and flavour are essential.
Enjoy Separate and Fluffy
If cooked, Sugandha Basmati Rice grains stay separate and fluffy, making them perfect for a wide range of preparations. The rice is commonly rinsed before cooking to take away any excess starch and then cooked using the technique of absorption, where the rice absorbs the liquid and enlarges, resulting in properly cooked grains.
Available in white and brown. Varieties
Sugandha Basmati Rice is commonly offered in both white and brown varieties. White Sugandha Basmati Rice is truly polished to take out the outer bran layer, resulting in a lighter look and a softer texture. On the other hand, Sugandha Basmati Rice keeps the bran layer, making it a healthier choice with additional nutrients and fibre.
Available in different packaging
If you are working as a retailer of basmati rice, you need to contact the manufacturers and suppliers available in the market. They are supplying the good quality Sugandha rice in different packaging options such as 5 kg, 10 kg, 20 kg, 25 kg, and 50 kg. So, you can place an order for the one that is required from the side.
Several Health Benefits: Healthy and Strong
Brown basmati rice possesses minerals that are also necessary for our bodies. Apart from boosting your metabolism, it also assists the body's activity and nervous system. The most significant benefit of minerals is their ability to strengthen bones. The human bones require minerals to grow stronger and function properly.
Sugandha Basmati Rice offered by Sugandha Basmati Rice supplier has a sweet odour that makes it distinguishable from others. Moreover, the pleasant aroma boosts hunger and makes it taste good. Basmati rice is quite popular for its high nutritional value compared to other grains. Brown basmati rice possesses fibre, and white basmati rice has fewer calories.