What Are The Top Health Benefits Of Consuming Buttermilk In Summer?
Posted by Admin on April, 26, 2021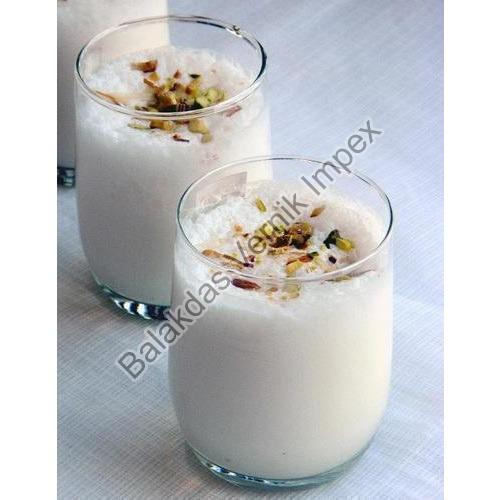 As the summer is knocking on the door, it's the best time to have some soothing drink. During summer our body needs to be hydrated all the time. When we talk about hydrated, the first thing that comes to our mind is fresh buttermilk. It is a fermented drink. It contains lots of nutritional health benefits. Traditionally, the water is added into curd and diluting the mixture for quality of time.

Intaking a 100ml quantity of buttermilk can give you 40 calories of energy. It is a low-fat drink and one of the best sources of calcium and protein as well. Other than that, the drink contains vitamins, potassium, some traces of phosphorous and sodium. There are many Fresh Buttermilk Exporters from India who earn lots of money by selling this toned spice milk. For example, the brands like Amul, Mother Dairy, Nestle, are known for their dairy products.

Health benefits:

• Hydration: Fresh buttermilk is made out of 90 percent of water and curd which is a rich source of potassium a well. As a result, this mixture comes as every good source to maintain the water level in our body. Curd is always good for our stomach. It refreshes our minds and prevents our bodies from dehydration.

• Natural cooler: Fresh buttermilk is an amazing drink of summer and works best to cool down our body. When our body gets exhauster by the tormenting sunlight, this is the best solution to make up water level in our body. One glass of buttermilk is made by diluting with few cumin seeds, salt, and mint in it. This spiced drink is topped with few ice cubes. It's far better than drinking those chemical-made cold drinks widely sold in the market. Those cold drinks are not for our health at all.

• Stronger teeth and bone: As we know buttermilk is enriched with proteins and calcium. 1 cup or 245g of buttermilk contains 284.2mg calcium. Buttermilk is simply a cultured and low-fat drink. Consuming a good quality calcium supplement is very necessary for our skeletal health. It helps to build stronger teeth and bones and prevents osteoporosis.

• Digestive system: Some people are facing lactose intolerance and can not intake dairy products. But they can have buttermilk or curd. Because the presence of lactic acid and healthy bacteria in buttermilk play a vital role in improving our metabolism and also for the digestive system. It is also helpful to treat IBS, Irritable Bowel Syndrome. Fresh Buttermilk Exporters India is available to devote to the development of fresh buttermilk range in their country, India.

However, The presence of lactic acid is very essential for healthy skin. It boosts up our immune system and detoxifies our bodies. It is also used as a skin cleanser to have glowing skin. Fresh Buttermilk Exporters from India offers you the best grade of dairy products all over the country. Buttermilk is a safe drink and excellent in taste having low calories.
This entry was posted on April, 26, 2021 at 13 : 18 pm and is filed under Fresh Buttermilk. You can follow any responses to this entry through the RSS 2.0 feed. You can leave a response from your own site.