Why Processed Food Is So Popular?
Posted by Admin on June, 11, 2021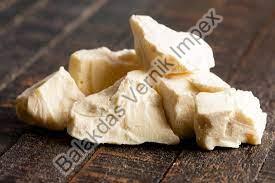 Processed food is immensely popular in the market for plenty of reason. People are unaware of these reasons and in this article, we will be learning about all of them. Read through to know about them in details.

Lasts Longer
Most of us are aware that the large reason that foods are processed is so that they can last longer. Take a cup of yoghurt you have often as a quick snack, without processed food packaging your lunch for work or school every day could become quite tedious, having to choose the food items that usually get rotten. Another aspect that people should not ignore is that not all sorts of foods can be processed or grown in every part of the world.

Some places do not have the convince must get their food products shipped from one place to another. Processed food is amazing if you have that perspective as these can sustain the travelling time and can stay fresh and edible. Another amazing thing about why food being able to last longer is that it helps you save money. It is hard to imagine all the food that we throw away as it gets rotten and are not processed. Many people depend on this processed food that lasts a long to feed their family members.

Tastes Better
We all know that processed food taste amazing. This is not a false statement. We may enjoy growing and picking fresh fruits and vegetables in your garden but we also enjoy the chocolate bar and ice-creams. Processed foods are designed carefully to please the taste of the consumer. These contain much artificial sweetness, colouring and salts. Also as the bold taste of the processed foods, it leaves natural foods too mild and dull. But make sure to check the ingredients that are in the processed food. Get products from the best processed food suppliers in Madhya Pradesh.

Convenience
One of the biggest reason why people love choosing processed food for their dinner or lunch is the convenience that they get. Processed foods are so popular as one can find them anywhere and everywhere. In some places, people have to travel far to get unprocessed food. This can take a lot of time and might not fit into the busy schedule which people have these days. Processed foods are easy to grab when you are on the go. People have now become accustomed to not plan enough time into their day to get unprocessed food.

Contact the best processed food wholesale supplier in Madhya Pradesh and order your products to get them delivered to your location.

Cheaper
Finally, the last reason why processed food is quite popular in the market is that they are extremely cheaper than unprocessed food items. To anyone who has a tight budget, which is mostly many of us, will prefer to buy products that are cheaper compared to the expensive ones.

The list of the reasons for the popularity of the processed food can go on but these were some of the main reasons why they are so popular. Therefore, make sure that you choose to deal with the best processed food suppliers in Madhya Pradesh and get products from them for your use.
This entry was posted on June, 11, 2021 at 12 : 51 pm and is filed under Processed Food. You can follow any responses to this entry through the RSS 2.0 feed. You can leave a response from your own site.